Olsen Bill Is Good News For Businesses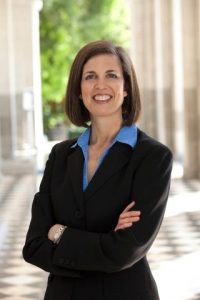 Kristin Olsen

View Photos
Sacramento, CA– California businesses may soon benefit from a new bill in the state Assembly.
This week Assembly Bill 991 by Assemblymember Kristin Olsen won the unanimous approval of the Assembly Business, Professions and Consumer Protection Committee. This bill would create a website that would streamline permitting and licensing for individuals and business owners.
"The state's complex permitting system is costly, time consuming, and confusing to businesses," said Olsen. "By providing a one-stop-shop for permit and license applications, AB 991 will help foster an improved business climate in California, encouraging businesses to grow and create jobs."
Currently, a business owner could be required to contact nine or more state departments for a single business. AB 991 will allow individuals to download applications required by all state agencies from one web site.
The bill now heads to the Assembly Appropriation Committee for consideration.
Assemblymember Kristin Olsen represents the 25th Assembly District in the California Legislature, which includes Sonora and Angels Camp.
Written by tina.falco@mlode.com