Brown Requests Federal Declaration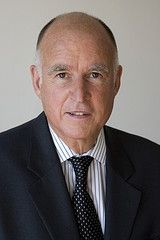 Jerry Brown

View Photos
Sonora, CA — Tuolumne County could potentially receive federal funding to help with the cleanup from a series of late season winter storms.
Governor Jerry Brown has sent a letter to President Obama requesting a Federal Disaster Declaration for 17 counties, including Tuolumne. California saw snowstorms, heavy rain, high winds, flooding and mudslides between March 15-27.
"California is in an economic crisis, has a budget deficit of over ten billion dollars, and has suffered many disasters in the last 18 months," writes Brown. "I certify that the recent storm series, coupled with California's other recent disasters, was and is of such severity and magnitude that supplementary federal assistance is necessary."
The 17 counties had a combined $10 million worth of unexpected damages from March 15-27. If the federal declaration is signed by President Obama, California Counties would be eligible for federal grants to help recoup costs.