School Board To Vote On Shared Superintendent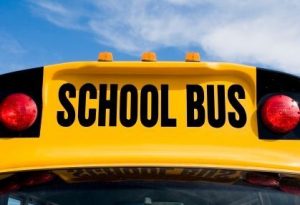 School Bus

View Photos
Sonora, CA– The Curtis Creek School District may soon be sharing a superintendent with the Jamestown School District.
Last week, the Jamestown School District board approved a memorandum of understanding with Curtis Creek regarding a shared agreement with Diane Dotson. Margie Bulkin, outgoing shared superintendent of the Curtis Creek and Sonora Elementary School Districts says she is pleased with the prospect of Dotson.
"I'm very delighted at their selection of choosing to share a superintendent, first of all because I think it's an excellent way to go in this economic climate," said Bulkin. "Curtis Creek will be very, very lucky to have Diane share the work that's ahead of her at both districts. She has a lot to look forward to with such a wonderful staff and fantastic kids. Jamestown and Curtis Creek will have a great match with Diane at the helm."
This Tuesday, April 26th, the Curtis Creek Board will vote in a special meeting on the memorandum of understanding to approve Dotson.
Written by tina.falco@mlode.com