Will There Be A Motherlode Fair?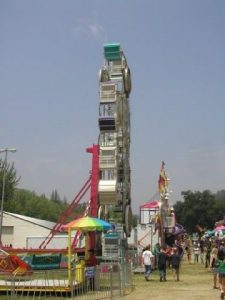 Mother Lode Fair

View Photos
The Motherlode Fair in Sonora has been one of 29 California fairs at risk of closure because of Governor Brown's plan to eliminate annual funding.

Motherlode Fair CEO Jan Haydn-Myer was Thursday's KVML "Newsmaker of the Day".

Haydn-Myer said, "Although it's not a completely done deal, the funding has been withdrawn. We had been receiving about $165,000 from the State of California. With the funding withdrawn, we will have to make major cuts by reducing costs and increasing the revenue. This year is going to be a major challenge for our Board of Directors.

"Yes, there will be a Fair this Summer and we will need the communities help for the future of the Motherlode Fair. Year-round, there is activity nearly every single day at the Fairgrounds and public events are held nearly every weekend. During emergencies we have provided shelter for those in need. Ultimately, when you look at the math, the Fair is an asset to the community."

The Motherlode Fair will run from July 7th – July 10th, and feature plenty of motorcross activities and music from the Lost Boys.

The "Newsmaker of the Day" is heard each weekday morning on AM 1450 KVML at 6:47, 7:47 and 8:47am.

Written by mark@mlode.com