J-59 Bill Passes First Committee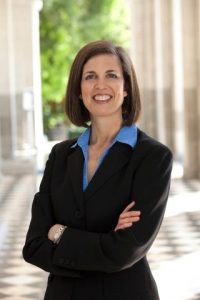 Kristin Olsen

View Photos
Sacramento, CA– A bill to transfer County Road J-59 to a state highway has made progress today.
Assembly Bill 464 by Assemblymember Kristin Olsen passed out of the Assembly Transportation Committee with bipartisan support. Olsen says AB464 now heads to the Assembly Appropriations Committee next month for consideration.
"The Appropriations Committee will be significantly harder," said Olsen. "The members on the Transportation Committee understood the fact that the proper alignment for state and county responsibilities for J-59 lies with the state. In the Appropriations Committee, they'll be looking at cost."
J-59 is predominately used as an interregional connector road for commercial transportation. It connects Tuolumne, Calaveras and eastern Stanislaus Counties to State Highway 59 and State Highway 99, which is the most direct route for goods and services transportation.
"Tuolumne County has brought this road up to excellent condition in order to ease costs for the state while still insuring that it is maintained by the proper jurisdiction," said Craig Pedro, Tuolumne County Chief Administrative Officer. "We are happy to have Assemblymember Olsen and co-author Senator Berryhill working toward correcting this matter."
Assemblymember Kristin Olsen represents the 25th Assembly District which includes Angels Camp and Sonora.
Written by tina.falco@mlode.com