Deadline To File Business Statements Extended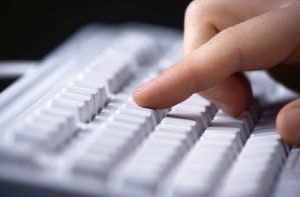 Typing on a computer keyboard

View Photos
San Andreas, CA– The deadline to file Business Property Statements has been extended this year.
Calaveras County Assessor Leslie Davis says that information in the Business Property Statement is used to develop the business property assessment.
The statement lists the cost of supplies, equipment and fixtures at each business location as of January 1st. New businesses that started during 2010, and large businesses who've spent more than $100,000 during the course of their existence, are required to file the statement. The due date is April 1st but the final filing date has been extended to May 9th this year.
"The advantage to our new policy is that businesses will not be penalized if they do not file the statement," said Davis. "But all businesses are encouraged to file the statement, particularly if there has been any change such as new equipment or the business closed."
Davis adds that the law requires a penalty to be added if the Assessor formally requests the information and it is not provided.
For more information visit www.calbpsfile.org or call the Calaveras County Assessor's Office at 754-6356.
Written by tina.falco@mlode.com