New Board Member For Mother Lode Bank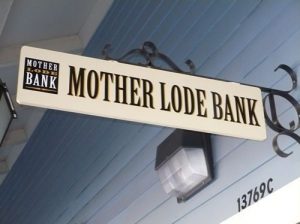 Mother Lode Bank Sign

View Photos
Sonora, CA– Sonora based Mother Lode Bank has appointed Mark Kraft to its board of directors.
His appointment was jointly approved by the Federal Deposit Insurance Corporation and the State of California Department of Financial Institutions. Kraft is a Sonora native and brings over 30 years of real estate and business experience to Mother Lode Bank.
"Mr. Kraft has just been a real gentleman to work with as we've gone through the process and the approval with the federal deposit insurance corporation of the state of California," said President and Mother Lode Bank CEO Charles Milazzo. "I look forward to his many contributions that I'm sure he's going to bring to Mother Lode Bank."
Director Kraft is the eighth member of the MLB board. Other members include, Gary Dambacher, H. Randolph Holder, Charles Milazzo, Peter Kerns, Kate Segerstrom, Raymond Suess and Samuel Wheeler.
Written by tina.falco@mlode.com