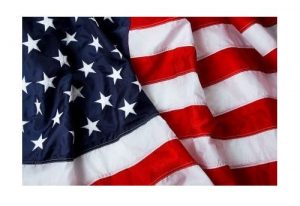 American Flag

View Photos
Sonora, CA– A special tribute to Vietnam Veterans is coming to the Mother Lode.
Veterans activist, Frank Smart, was Wednesday's KVML "Newsmaker of the Day".
In celebration of Welcome Home Vietnam Veterans Day, a replica of the Vietnam Memorial Wall in Washington DC will be displayed at the Mother Lode fairgrounds this week. The American Veterans Traveling Tribute will be on display Thursday, March 24th through Monday, March 27th.
"This is an 80% version, said George Eldridge, Tuolumne County Vietnam Veteran and Event Chairman. "It's like 372 feet long and 8 feet high in the middle. Also at this event will be tributes to World War II, Korea, and all wars since Vietnam. It will be on display 24 hours a day with no fee."
Eldridge says that although the traveling wall has been displayed in California before, this is the first time it will be seen in the Mother Lode.
"We especially want people that have relatives that died in Vietnam to come out," said Eldridge. "We welcome naturally any veteran to come and see it or any family to come and see it. We're going to have a reading of the names of veterans from Calaveras and Tuolumne County."
According to Eldridge, the traveling wall will be arriving in Sonora Wednesday afternoon. In addition to Sheriff and CHP officers, motorcyclists from the Tuolumne County Chapter 391 of the Vietnam Veterans of America will also participate in the escort. Eldridge says the wall will be assembled Thursday morning and will be open to the public for viewing at noon until Monday, March 27th.
There will also be an Opening Ceremony on Friday, March 25th at 1 pm at the Mother Lode Fairgrounds. The California Department of Veterans Affairs Acting Secretary Rocky Chavez will be the keynote speaker. Other speakers include Representative Jeff Denham, Assemblywoman Kristin Olsen, Calaveras County Board of Supervisors member Merita Callaway, Tuolumne County Board of Supervisors Chair John Gray, and Sonora Mayor Bill Canning.
Eldridge says he's excited about all of the planned events and especially the traveling veterans wall.
"It's a symbol of what all of us, both living and the ones on the wall gave to this country. It's really special. I'm very happy to bring it here so that other people who know Vietnam veterans on the wall can visit it and see the names."
For more information on the American Veterans Traveling Tribute call (209) 984-1378.
The "Newsmaker of the Day" is heard each weekday on AM 1450 KVML at 6:47, 7:47 and 8:47 a.m.