Monday Morning Power Outages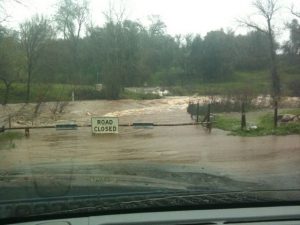 Flood Waters

View Photos
Sonora, CA — There are still a whole lot of power outages across the Mother Lode and PG&E says many could remain out into tomorrow.
There is mix of snow in the high country and flooding in some lower elevation areas. Snow levels dipped well below 2,000 ft. over the weekend.
12,628 customers are without power in Tuolumne County. Breaking it down, there are 4,250 without power in the greater Sonora area (including Phoenix Lake and Cedar Ridge), 3,275 in Twain Harte, 1,500 in Mi Wuk Village, 1,260 in Pinecrest, 730 in Tuolumne City, 680 in Long Barn, 460 in Strawberry, 220 in Groveland and 160 in Soulsbyville. In Calaveras County, there are 6,300 without power.
The Arnold, Avery and Dorrington region has 5,660 customers without electricity, Murphys has 160 and West Point has 230. There is no estimated restoration time because the outages are so widespread, but PG&E reports that many could be without well into tomorrow.
Resources have been called in from Los Angeles, San Diego, Oregon and Washington. To report an outage or try to receive information on a specific neighborhood, you can call 1-800-PGE-5000.