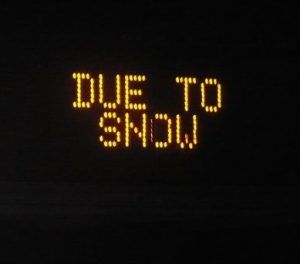 Sign Reads, Due To Snow

View Photos
The National Weather Service has extended the Winter Storm Warning for the Sierra Nevada through 3 p.m. Monday.
One inch to an additional foot of snow accumulation is possible, with snow levels remaining below 4000 feet.
Winds up to forty-five mph will continue in the mountains.
Additionally, a Winter Storm Watch has been issued for the Sierra Nevada from Tuesday evening through Thursday night.
Several feet of additional snow accumulation is likely above 3000 feet.
Wind gusts of over forty mph are likely from late Tuesday into early Friday.
From noon Saturday through noon Sunday, Groveland recorded 1.92 inches of rain. Sonora reported 1.26 inches. San Andreas reported 0.85 inches of rainfall.
For road conditions, click /traffic
Written by mark@mlode.com