Important Merced River Workshops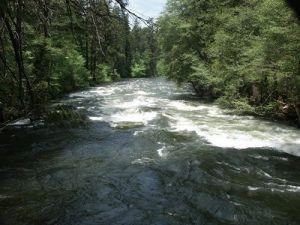 Merced River

View Photos
Yosemite Valley, CA– Yosemite National Park is currently working on the Comprehensive Management Plan for the Merced Wild and Scenic River.
This plan will provide the framework for management decisions regarding the Merced River and the Merced River Corridor in Yosemite National Park. The park contains 81 miles of the Merced River, a federally designated Wild and Scenic River.
Yosemite Park officials say that public participation in the planning effort is vitally important. The park will be conducting six workshops this spring concerning various aspects of the plan. These workshops are designed to inform visitors and receive feedback about management issues necessary to complete the Merced River Plan.
Each spring workshop will focus on a different and unique management concern that directly relates to the Merced River. The public is highly encouraged to attend all of these important workshops March 25th-May 13th.
For more information visit http://www.nps.gov/yose/parkmgmt/mrp_meetings.htm
Written by tina.falco@mlode.com