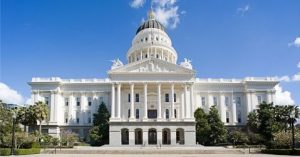 California State Capitol

View Photos
Sacramento, CA — Today was originally Governor Jerry Brown's self imposed deadline for placing an initiative on a June ballot asking voters to approve temporary tax extension.

Brown Spokesperson Gil Duran indicates that more time is needed for talks.
"Governor Brown has continued to engage in positive and productive budget discussions with legislators on both sides of the aisle," states Duran. "For this reason, he has asked the Pro Tem and the Speaker to temporarily delay any vote on the budget in order to allow more time to find common ground and to put the state's finances back in balance."
Brown claims schools and public safety stand to benefit the most if voters approve the tax extensions.