T.U.D. Urges Conservation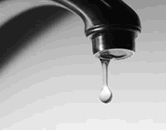 Water

View Photos
T.U.D. is requesting water conservation in the areas of Ponderosa Hills, Monte Grande, Willow Springs, Big Hill and Columbia.
According to T.U.D. Spokesperson Lisa Westbrook, The recent storm has effected water running through the T.U.D. water distribution ditch system which feeds into the water treatment plants. She says the areas listed above are at risk of running out of water, if conservation measures are not taken.
Also throughout the county T.U.D. is seeing an immediate impact of high water demand. Many residents may have broken water pipes, contributing to the high water demands facing the District. If you cannot locate the water source flow in your neighborhood or home, and need assistance from TUD, call 532-5536.
Tuolumne Utilities District would like to remind customers not to keep water running to keep their pipes from freezing. If the pipes break while the water is running, it can lead to a significant loss of water.