Visitor Center Hopes To Move Forward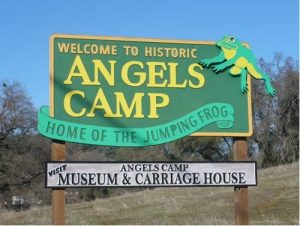 Angels Camp

View Photos
Angels Camp, CA– Next week the Angels Camp City Council will vote on a new Calaveras Visitor Center lease proposal.
Mayo was Thursday's KVML "Newsmaker of the Day".
"The new agreement entails pretty much the lease that we had before, but the difference of course is that we'll be paying rent", said Calaveras Visitors Bureau Executive Director Lisa Mayo. "And that is in the amount of $1,139.40 per month. We'll stay in the original building and the city is taking on the cleaning of the restrooms and all that, as long as it all gets approved on Tuesday."
The Visitors Bureau has been using a City space on Main Street rent free since 2003 in exchange for keeping up the building and its public restrooms. Last year the Council proposed charging the Visitor's Bureau $2,000 a month for rent because of the City's deficit. The Visitors Bureau was proposing to leave and seek another location.
Mayo says she's optimistic about the new lease agreement. "I am looking forward, and my staff is looking forward to moving ahead and hope that everything will move forward smoothly."
The "Newsmaker of the Day" is heard each weekday morning on AM 1450 KVML at 6:47, 7:47 and 8:47am.