Hands Free Is Ticket Free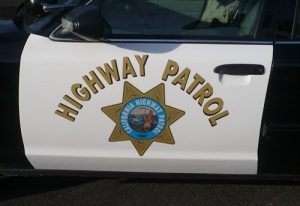 CHP Patrol Car Logo

View Photos
San Andreas, CA– Next week the CHP will conduct a "zero tolerance" cell phone enforcement day aimed at drivers who are distracted by their cell phones.
Starting Tuesday, February 8th at 6:00 am and running until 6:00 am Wednesday morning, the campaign is designed to deter people from using their cell phones who don't have a hands-free device or who are texting while driving.
Rebecca Myers from the San Andreas says, "With the growing community concerns and the use of cells phones contributing to inattentive traffic collisions, the CHP intends to send a message to motorists that hands free is ticket free. For a 24 hour period, we'll be looking specifically for cell phone violations."
According to the CHP, since the inception of the hands-free law, there have been 1,303 traffic collisions throughout the state, where a contributing factor was inattention by the driver due to cell phone usage. Those same collisions resulted in 17 fatalities and more than 800 victims injured.
The law which went into effect July 1, 2008 prohibits the use of handheld cell phones by all motorists. In addition, it forbids anyone under the age of 18 from using any type of cell phone handheld or hands free while driving. Six months later, a ban on text messaging by drivers was put into effect.
Cell phone violations carry a minimum base fine of $20 for the first offense and $50 for the second. When court and other fees are added to the fines, the total cost of the violation quickly exceeds $100 for the first offense.
Written by tina.falco@mlode.com