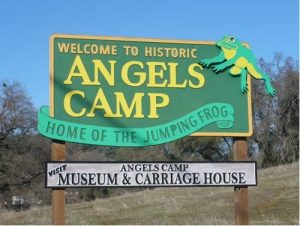 Angels Camp

View Photos
The Angels Camp City Council will soon decide whether to restrict large format retail, or "big box" stores.
Over the past year the Council has been debating less about whether to pass an ordinance, and more about the square footage that should be allowed in the city. According to the City's Planning Director David Hanham, the question has been whether the maximum square footage should be 45,000 sq. ft., or 80,000 sq. Hanham says the latest proposal, which will go up for a City Council vote on March 1st, caps businesses at 80,000 sq. ft.
Sonora businesses like the new Kohl's and the former Mervyn's building would be allowed in Angels Camp, as they are both around 60,000 sq. ft. The Sonora Lowe's (140,000 sq. ft) and Walmart (130,000 sq. ft.) would not be allowed.
When the issue has come up at City Council meetings over the past year, some residents have complained that the city shouldn't pass any ordinance at all, citing displeasure about driving to areas like Sonora and Jackson, and having tax dollars leave the city. Others have stated that they enjoy the rural quality of life in Angels Camp and feel the restrictions are necessary.
The large format retail stores would only be allowed in the Suburban Commercial District of the City, which is primarily near the existing Frog Jump Plaza at the Highway 4/49 intersection.