Brown Rates Higher Than Legislature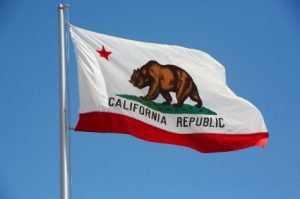 California Flag

View Photos
Sacramento, CA — California Governor Jerry Brown has a considerably higher approval rating than the state legislature, according to a new poll.

A statewide poll by the Public Policy Institute of California shows that 46 percent of registered voters approve of Brown's job performance, 19 percent disapprove and 35 percent are unsure. Only 23 percent of voters approve of the work of the state legislature, 61 percent disapprove and 16 percent are unsure.
Brown rates the highest among residents over the age of 55, where 49 percent approve of his job performance. He has an approval rating of 41 percent among residents 18-34 and a 37 percent rating among residents ages 35-54.
Meanwhile, 49 percent of people believe that good days are ahead for California's economy over the next 12 months, and 37 percent say bad times are ahead.