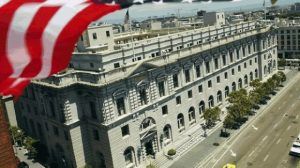 California Supreme Court Building

View Photos
Sacramento, CA – A labor union has won a lawsuit heard by the California Supreme Court.
The Associated Press reports that the high court ruled that union members can legally picket on walkways in front of privately owned businesses, as long as it's done peacefully.
The lawsuit was filed by Commercial Workers Union Local 8. The court ruled that private commercial property is not a free speech forum, but unions receive special protections, as picketing outside of an employer is considered an intrinsic part of a labor relationship. The lawsuit was filed in the state Supreme Court after union members were confronted by officials at a Southern California grocery store.