Non-Profits Receive Gifts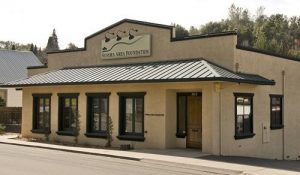 Sonora Area Foundation

View Photos
$210,000 in grant money was awarded by the Sonora Area Foundation during the fourth quarter of 2012.

The following information was provided by SAF:
ATCAA Food Bank – $100,000 was given to help the operations of the ATCAA Food Bank. The money will help offset the loss of federal funding in 2013.
Rehorse Rescue Ranch – The organization received an $18,000 grant. The money will help feed 40 rescued horse and donkeys next year.
Youth mentoring – Tuolumne County's youth mentoring program, ATCAA Mentoring Works, received a $25,000 grant to help fund its services in 2013. The program matches 20 to 30 children each year with a caring and trained adult mentor for 1:1 friendship and guidance.
Children dental care – Smile Keepers, a long-standing program that provides school age children with dental screenings and preventative dental care, received a $25,000 challenge grant – organizers will be working to raise $25,000 to match the grant over the next six months. The total raised will support the program over the next two years. Smile Keepers provides services to more than 3,500 children twice a year at 25 sites in Tuolumne County.
Senior care coalition – A group of local senior service providers working to coordinate and improve services for older adults received a boost for their new Community Cares Coalition.
Catholic Charities, which is organizing the coalition, received a $20,000 grant to help launch the program and hire a part-time coordinator to work with volunteers and staff from nearly two dozen community groups who serve seniors.
High country historical signage — A set of interpretive historical signs honoring early Sonora Pass pioneers will be designed and installed at three high county locations this summer – two will go on Highway 108 near the Sonora Pass and a third at Burst Rock. The Sonora Area Foundation awarded $5,000 to help support the project, which is a joint effort of the Tuolumne County Historical Society and the Stanislaus National Forest.
Stage improvements – Stage 3 Theater Company in downtown Sonora received an $18,000 grant to upgrade outdated technical lighting and sound equipment in time for its 2013 season. The theater company, about to start its 20th season, is also planning some upgrades to its "Great Room" lobby and computer system.