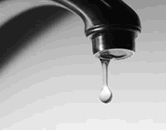 Water

View Photos
Calaveras County, CA — Calaveras County Water District's new General Manager says rate hikes are inevitable. Mitchell Dion says a study will be done at the beginning of the 2013 and then the board will have to make tough decisions.

Dion says, "We've created a situation where we had the old "pay me now or pay me later" routine going on and unfortunately later is coming up pretty quickly. We've got a list of almost $50 million worth of deferred work that has got to be achieved in order to keep systems and plants functioning. Obviously, that's way too much to pick up in one year. The district will have to figure out how to implement a rate hike so it doesn't get financially strapped again. That's going to be a tough policy call."
Dion says he expects the board to vote on a rate increase sometime in May. One possible hike being looked at is a ten-percent jump spread out over the next five years. Dion say customers can expect some kind of rate increase by the summer of 2013.