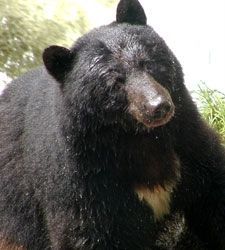 American Black Bear

View Photos
Sacramento, CA — The California Department of Fish and Game (DFG) has closed the 2012 black bear hunting season two weeks early. The Commission says it had to because hunters have already taken the total number allowed by law.

The law states that the black bear season must be closed when the DFG verifies 1,700 bears have been taken by hunters or it is the last Sunday in December, the official end of the season, whichever occurs first. As of December 18th, the DFG determined that the 1,700 limit had been met. DFG Officials say that number will actually be slightly over the limit as they are still getting tags from hunters.
The DFG is mailing notices and telling hunters they see in the forest that the season is now closed. The DFG reminds hunters that all bear tags, including unsuccessful ones, must be returned to the DFG Wildlife Branch.
Click here for more information.