Winter Recess For Students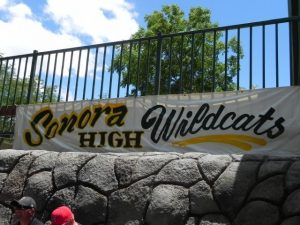 Sonora High Banner

View Photos
Students will be out for Winter Recess soon. Friday is the last day of school for all students in the area. In Tuolumne students will return to school Monday the 7th.
Calaveras Unified schools will be out starting the 24th as well, but will not return until the following Monday, January 14th. Calaveras also has a longer school year. Bret Harte Union High School and the Vallecito Union School District will return on January 7th.
Columbia Community College has finals week from the 10th to the 14th. Spring classes begin on the 14th.
Schools will also have the 21st of January off to celebrate Martin Luther King Jr. Day.