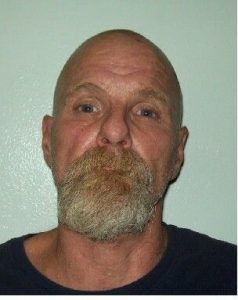 Terry Paul Keever

View Photos
Sonora, CA — A Sonora man has been found guilty of placing a false bomb at the steps of the Tuolumne County Courthouse.
The canvas bag was found in November of 2011, and contained three red cylinders taped together. There was also a wire running from the cylinders to a black box. In June of this year, officials were able to connect DNA evidence in the bag to 55-year-old Terry Keever. He was scheduled to be sentenced for another criminal matter on the day that the bag was located last November.
Keever will be sentenced on December 28 in Department Four of Tuolumne County Superior Court. He could face up to 10 years in state prison due to enhancements from other past convictions.