Murphys Woman Arrested for Theft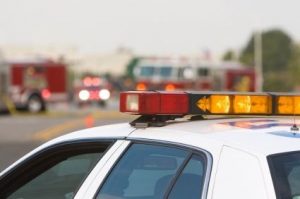 Law Enforcment Vehicle

View Photos
Murphys, CA — The Calaveras County Sheriff's Office reports a woman left a Murphys supermarket with a basket full of food. The only problem was she didn't pay for it.

Deputies were called to the Sierra Hills Market on Tuesday around two in the afternoon for a report of a shoplifter. When they arrived store employees had detained Kelly Jo Terry (43) of Murphys. They say she left the store with about $68 dollars worth of food and was putting it in her car when they stopped her.
Deputies say Terry admitted she went to the market with the intent to steal the food because she had no money to pay for it. She also admitted to stealing from the store in the past without getting caught.

Terry was arrested and charged with felony Burglary and Committing Theft with a Prior Theft Conviction. Terry had a previous convicted of theft in Tuolumne County in 2008.
One note: Sheriff's Officials say Terry is the Mother of 25 year old Jimmy Blake Terry who was recently in the news after he was shot in the stomach by his Uncle in Arnold. While recovering from his gunshot wound, he walked away from a Modesto Hospital and is wanted for a parole violation.

Click here for earlier stories on Jimmy Blake Terry.