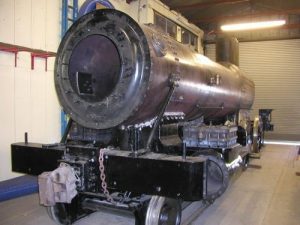 Railtown 1897

View Photos
Sonora, CA – For the first time in 20 years the famous Sierra No. 3 train is coming to Sonora and it is carrying a special holiday guest, Ole Saint Nick.

The train will pull into town at 5 p.m. and will be parked at South Washington Street and Hospital Road until 8 p.m. Visitors can climb on board to enjoy hot chocolate, carolers and the kids can tell Santa what they want for Christmas.

Event coordinators say they want to thank Tuolumne County for helping to raise money to "Keep Railtown Rolling". They also say it's a perfect opportunity to show off the recent restoration of the locomotive.

Several groups were involved in bringing the train to Sonora. Some include the Sonora Rotary and Kiwanis Clubs, and Railtown 1897 State Historic Park.
Railtown 1897 was one of 70 state parks on the chopping block to be closed this year.