Sheriff's Office Waiting For Details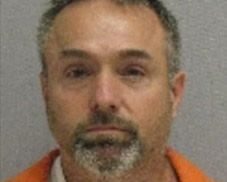 Karl Karlsen

View Photos
It remains unknown if detectives will reopen an investigation into a house fire that occurred in Murphys back in 1991.
Christina Karlsen was killed in the fire. The case has new found interest after her former husband, Karl Karlsen, was arraigned last week in New York on second degree murder charges.
The charges stemmed from a 2008 incident were Karl's 23-year-old son was found dead pinned underneath a truck at the family's farm in Seneca County New York. A $200K life insurance policy had been taken out on the son just days before the "so-called" accident. The arrest followed a lengthy investigation, and it is alleged that Karl purposefully pushed the vehicle off the jack.
The 1991 Murphys Fire was deemed of accidental cause at the time. Karl and his three children, including the one that passed away in 2008, escaped from the home.
The Calaveras County Sheriff's Office has not made a decision about whether to re-open the 1991 case.
"We have spoken to the investigators in New York, and they are not done with their total investigation," says Sgt. Chris Hewitt, Calaveras Sheriff's Office Spokesperson. "Until we get that information, we will not know whether or not we'll have enough additional information for us to reopen the investigation from 1991."
The Calaveras Sheriff's Office expects to know more within the coming weeks.