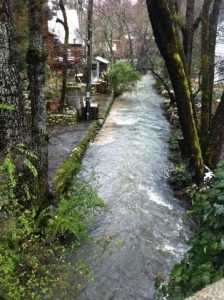 Murphy's Creek

View Photos
The National Weather Service says that periods of wind and rain will affect northern California from Wednesday through Sunday evening.
Considerable precipitation is likely with the series of storms, which will access deep moisture from the tropical pacific.
Snow levels will range from 6000 through 7000 feet.
Before the storms arrive, widespread patchy fog will affect mornings in the central valley through Tuesday.
When encountering a fog patch, slow down, put your headlights on low beam and leave extra stopping distance between you and the vehicle in front of you. 
For the latest mountain pass conditions, log on to /traffic