Indoor Events On A Rainy Weekend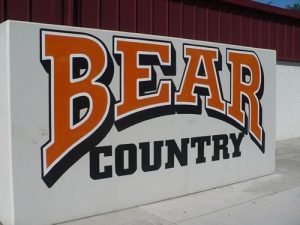 Summerville Bear Country logo

View Photos
The weather may be wet but there are plenty of indoor events to get you out of your house on Saturday.
Alumni Basketball Games between Summerville and Sonora will be held at 4:30pm, 6:00pm and 7:15pm Saturday at Summerville High School. The event will raise money for Summerville Girls Basketball Program.
For details of what prizes are available and who is in the competitions. See the Alumni Basketball event listing here.
The Mother Lode Storytelling Guild will hosts "Tellabration!" on Saturday, from 4pm to 6pm at the Angels Camp Mercantile. The program is in its 13th year and is free for all ages. It was featured as Friday's KVML "Newsmaker of the Day" here.
The Sonora Community Contra and Square Dancing in the Oldtime Barn Dance tradition will begin at 7:30pm with a potluck at 6:30pm. The event is held at the Aronos Club in Sonora. For details on the music view the event listing here.
Saturday evening, starting with a No Host bar at 6pm, is the Santa's Express Dinner and Dance Fundraiser at the Calaveras County Fairgrounds. Dinner, dancing with Santa and Mrs. Claus to appear and all proceeds benefit Santa's Express in Calaveras County. For tickets and details visit the event listing here.
The Sonora Rotary Texas Holdem Tournament will be at the Willow Springs Clubhouse at 5pm. The annual "Thanks for Giving" Texas Holdem Poker Tournament includes dinner, beer & wine, and entry into the door prize raffle. Proceeds go to local Rotary scholarships and community projects. Price and contact details are in the event listing here.
Several charitable opportunities will continue over the weekend as well. The Harvest Fellowship Youth Group is collecting coats, gloves, hats, new packs of socks, and blankets in new or gently used condition. Details are here.
Monday will conclude the Operation Christmas Child National Collection Week. Drop off shoe boxes at the Sonora Baptist Church or in Angels Camp for drop off times and details view the two separate event listings on Sunday.
There is also an ongoing food drive for ATCCA. Barrels with the words "Feed Me" are already out in front of stores in Tuolumne County.