Silva Talks About Tuolumne County Schools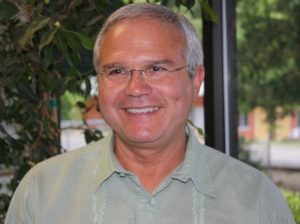 Joe Silva

View Photos
Tuolumne County Superintendent of Public Schools, Joseph Silva, was Thursday's KVML "Newsmaker of the Day".

Silva was keeping his eye on the election results last week.
"I'm very happy that the bond measure passed for Sonora High School. Much needed repairs and renovation plans will soon begin," Silva said. "Unfortunately, it appears that Summerville High School's measure will not pass. We won't really know until all of the votes are finalized."
"I'm also happy that statewide, Proposition 30 passed. Locally, this means that severe cuts will not be made to public education. Governor Brown has stated that education is his first priority. Even in the last state budget he kept his promise. We appreciate that. We are now hopeful that we won't have to make mid-year cuts." Silva said.
Over the past couple of years, the student population has gone down several hundred students in overall enrollment. Silva is forced to keep his eye on that discouraging trend as it does affect his annual budgets.
Silva concluded, "Hopefully we've bottomed out and the population will now remain steady."
The "Newsmaker of the Day" is heard each weekday morning on AM 1450 KVML at 6:47, 7:47 and 8:47am.