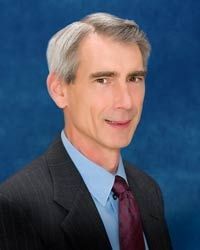 Mitchell Dion

View Photos
San Andres, CA – The Calaveras County Water District (CCWD) Board of Directors hires a new General Manager. He is Mitchell S. Dion, a Sacramento native. Dion will begin his duties at CCWD on December 10th. Dion was recently the General Manager of Rincon del Diablo Municipal Water District near Escondido in Southern California and was Chairman of the Water Planning Committee for the San Diego County Water Authority Board of Directors.

Dion says, "My top priority for Calaveras County is to make sure that we can have good financial sustainability. That we are defending the area of origin and protecting the water rights so that we preserve the water and usage for the community whether that's the agricultural community or the new home subdivisions going in or traditional small communities that are based in the Sierra Foothills."
Dion graduated from CSU in Sacramento and receiving his Master of Science Degree from University of Southern California. He is a retired Lieutenant Colonel in the Marine Corps having served over 30 years split between the active and reserve forces.
The CCWD says he has managed water and wastewater facilities for small and large cities throughout the western states, including Washington, Nevada, Texas, Arizona, Hawaii and California. He has held senior leadership and policy roles in both Northern and Southern California water agencies and has hands-on experience in water and resource management from Federal, State, County, Municipal and Special District perspectives. They say Dion was also Deputy Public Works Director for the City of Woodland and managed the Northern California Division of California American Water serving 70,000 connections in Sacramento, Placer and Sonoma Counties.
Dion is married to wife Peri and they have two children Zach and Caitlin.