New Faces For Destination Angels Camp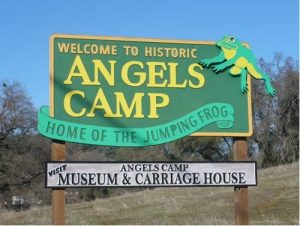 Angels Camp

View Photos
Angels Camp, CA, — Destination Angels Camp Development Corporation (DAC) has elected four area business leaders to its board of directors. They are Bob Middleton, Kris Jack, John Broeder and Tasha Unninayar.

DAC officials say Bob Middleton, owner of Middleton's Furniture and Appliance in Angels Camp, will be part of DAC's Economic Development Committee. They say he is active in the community and will be a spokesman for north Angels Camp businesses and the 'old Angels Camp' community.
Also elected was Kris Jack the owner of Computer Firemen, a computer service and support company in Angels Camp.
Jack says, "As a young entrepreneur, I fully support DAC's goals and want to work to make Angels Camp a vibrant business environment that will attract other young entrepreneurs, especially in tech fields."

DAC officials say John Broeder has joined the board as a representative of the Planning Commission. He replaces Wrenae Rowe whose term expired earlier this year. They say Broeder was a member of the Angels Camp Brand Development Committee in 2008 when it recommended the 'base camp for mountain sports' positioning for the city.
Another new member is Tasha Unninayar, the owner of Inspired Media, a marketing firm. She recently handled the publicity for Karen Henderson's appearance and win on the TV show "Cupcake Wars". DAC officials say she will be working on marketing and public relations as well as social media for DAC.
Bob Trinchero, chairman of the DAC board saying, "We are very pleased to have these four join our board. They represent diverse segments of our community and we look forward to their ideas and contributions as we all work to attract new businesses to Angels Camp."

DAC is a non-profit, public-private partnership with the City of Angels government. The Board is made up of volunteers. Its meetings are open to the public and are held on the second Tuesday of the month at 10:30 am to 12 noon at the Fireside Room at Greenhorn Creek. The next meeting is November 13.