Weather Stops Prescribed Burn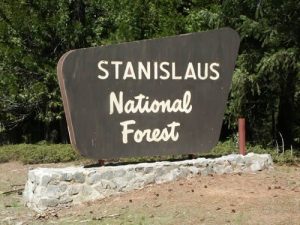 Stanislaus National Forest

View Photos
Stanislaus National Forest, CA – The Stanislaus National Forest has its fall prescribe and hand-pile burns ready to ignite in the Calaveras and Mi-wok Ranger Districts this week. Forest Officials say they were able to set off various hand-piles equaling about 75 acres in the forest today near Arnold, Bear Valley and Lake Alpine. However, they were forced to cancel a prescribed burn due to snowy conditions.

Stanislaus National Forest Spokesperson Jerry Snyder says, "The one we're having problems with is the Moore/Bellfour Understory Burn which is at a higher elevation. T here's snow on the ground it did not melt like we thought it might. Then of course we expect more snow coming in this week which is going to prevent that probably from being lit off at all. "
Snyder says they are planning to ignite another 75 acre prescribed burn near Lyons Reservoir in the Mi-Wok Ranger District on Wednesday. He says they hope to burn all 75 acres tomorrow and the goal is to enhance public and firefighter safety.