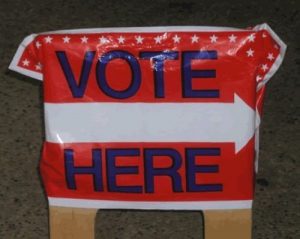 Election Sign

View Photos
Sonora, CA — Vote-by-mail ballots for the November election are on the way to voters in Tuolumne County. The ballots were mailed out yesterday.
Tuolumne County's Elections Official Debi Russell-Bautista says, "Give the post office plenty of time and if it's not there by October 19th call the elections office at 209-533-5570 so we can send out a new ballot."
She says you can also vote immediately by going to the Elections Office in Sonora and cast your ballot in their early voting booths.
70 percent of the Tuolumne County electorate chooses to vote-by-mail.
There will be several issues up for vote in November, including county supervisor, school board and water district races. There will also be local and state ballot measures as well as the presidential race.