Thunderstorm Threat On Thursday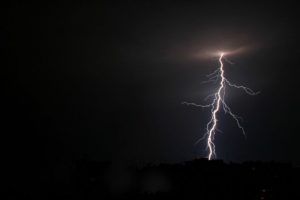 Lightning at night

View Photos
According to the National Weather Service, there is a threat of thunderstorms in the Sierra Nevada from Wednesday afternoon through Thursday night.
Brief heavy rains and gusty winds are possible with the thunderstorms.
Snow accumulations of one to two inches are possible above 8000 feet.
Additionally, there will be a chance of rain showers and thunderstorms in the central valley from Wednesday night through Thursday night. Rainfall amounts will be less than a tenth of an inch.