The Governor Signs Rifle Ban Bill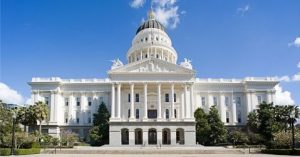 California State Capitol

View Photos
Sacramento, CA – The Associated Press reports Governor Jerry Brown has signed a bill that bans the public display of rifles and shotguns in most California cities and towns.

The bill does not bar guns in unincorporated areas, private businesses or property. Also, unloaded rifles would be allowed in vehicle gun racks.
Democratic Assemblyman Anthony Portantino of La Canada-Flintridge says he wrote the bill in response to gun rights advocates who openly carried unloaded long guns while protesting another bill that became law last year. That law prohibits the public display of unloaded handguns.

The ban was also supported by the State Police Chiefs Association. They say the protestors carrying guns caused confusion and alarm. The Association says officers and unarmed citizens couldn't tell if the guns were loaded and that created problems.