Some Close Calls In Week 4 Of High School Football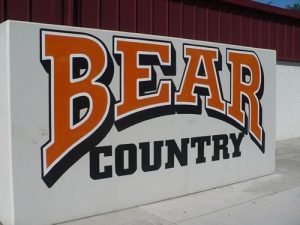 Summerville Bear Country logo

View Photos
A homecoming win for the Bears increases their record to 4-0

They beat Hughson in a close one 35 to 34.
Hughson scored 4 straight touchdowns to take the lead late in the game 34-28. Summerville scored with 11 seconds remaining in the game on a 13 yard pass to Joey Brochini and Jesse Roberson kicked the extra point to win it. Summerville plays host to Brookside Christian next Friday for the final game of the preseason.

In other action the Sonora Wildcats rolls over Weston Ranch 41 to 15.
Sonora improves to 2-2 overall and is 1-0 in league. They play host to Lathrop next Friday in week 2 of the V.O.L.
Bret Harte 49 Brookside Christian 56
Calaveras 25 Rio Americano 20
Oakdale 49 Sierra 7