A Master Plan For Dragoon Gulch Trail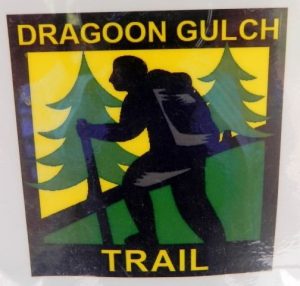 Dragoon Gulch

View Photos
Sonora, CA — The Sonora City Council will meet Monday to discuss expansion of Dragoon Gulch Trail and approve the hiring of a consulting firm. Six firms have submitted plans for the trail.

The city has received a $50,000 grant from the Tuolumne County Health Department from money it got thanks to the Patient Protection and Affordable Healthcare Act.
City Development Director Rachelle Kellogg says "The grant money is part of a federal program that encourages communities to get healthier. We have a new program called "Get Up, Get Going and Get Healthy" that we are working on in Sonora. The first part of that is to looking at doing a master trails plan so that we can look at expanding the trail from 32 to 102 acres."
Kellogg says the grant won't pay for construction of the trail, but it also include money for the preliminary engineering and design concept. She says that will help the city when it does look for money to fund the building of the trail.
The 2.5 mile Dragoon Gulch Trail is just off of North Forest Road.
The City Council special meeting is on Monday, September 24th, at the City Hall Council Chambers at 94 North Washington Street.
Click here for a map of the trail area.