Gas Prices Continue Upwards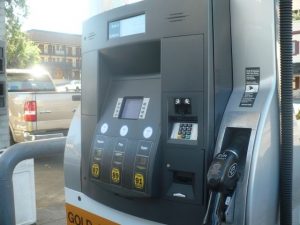 Stock Photo Gas pump

View Photos
The average price of a gallon of regular unleaded has jumped another 8 cents over the past two weeks.
That's according to the Lundberg Survey of fuel prices. Among the large cities in California, San Francisco has the highest average at $4.19, and Bakersfield is the lowest at $4.05.
The myMotherLode.com gas price section shows that regular unleaded in Sonora is selling as low as $4.03, while in San Andreas the average price is $4.13.