Schwarzenegger Didn't Break The Law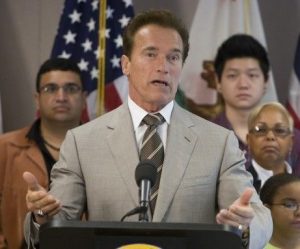 Arnold Schwarzenegger

View Photos
Sacramento, CA – The Associated Press reports a California judge has ruled in favor of former Governor Arnold Schwarzenegger. They say the judge ruled Schwarzenegger did not break any laws when he cut the manslaughter sentence for the son of a political ally.

The AP says that was one of the last official acts Schwarzenegger did as Governor of California. Schwarzenegger had cut the sentence of Esteban Nunez from sixteen years to seven in prison.
The AP reports the victim's family had argued that Schwarzenegger should have notified them or the San Diego district attorney who prosecuted the case so they could have voiced their concerns with the decrease in sentence for Nunez.