Tropical Storm John Brings Thunderstorms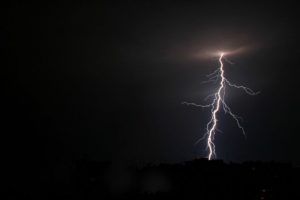 Lightning at night

View Photos
Moisture from the remnants of Tropical Storm John will continue to move through central Caifornia through Thursday evening.
Isolated thunderstorms and sporadic rain have affected a wide area ranging from the central valley to the Sierra Nevada.
Tropical Storm John has been spinning in the Pacific Ocean off the west coast of Baja, Mexico. John is moving in a northwest direction and has been quickly diminishing.