T.U.D. Lifts Water Restrictions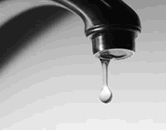 Water

View Photos
Sonora, CA: Tuolumne Utilities District's (TUD) ends the State mandated water conservation restrictions for all of its water customers.

TUD issued mandatory water conservation measures to all of its water customers on July 24th. TUD says the mandatory measures were part of a requirement issued by the State Water Resources Control Board (SWRCB) after the District requested a normal water supply from Pinecrest Lake, the District's main water supply. TUD says ninety-five percent of its water supply is derived from a contract with Pacific Gas and Electric (PG&E) for water delivered from Pinecrest Lake and Lyons Reservoir. The State Board approved a variance to allow PG&E to release an additional two feet of water to TUD from Pinecrest up to and including Labor Day. TUD says the SWRCB required it to issue the mandatory water conservation requirements to keep the level of Pinecrest Lake higher than normal through Labor Day to support recreation.
The mandatory water restrictions prohibited outside water usage between noon and 7pm, the washing of sidewalks, walkways, driveways, and other hard-surfaced areas by commercial or private use with TUD water. Also, the use of water in decorative fountains, pools, recreational ponds was limited to the minimum water necessary to preserve aquatic life if present.

T.U.D. General Manager Pete Kampa says "We would like to thank all of our water customers for working with us to achieve the mandatory water conservation efforts that were required by the State this summer. We also are grateful for the partnership we have with PG&E who has been working with us diligently to adjust the water flows, to its hydroelectric facilities to lower than average levels in an effort to hold more water at Pinecrest Reservoir. The District will continue to work with the SWRCB and PG&E regarding the District's water supply now and into the future."