New Board Member for Sonora Area Foundation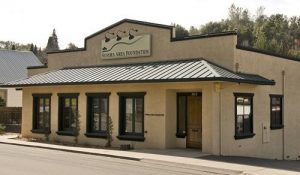 Sonora Area Foundation

View Photos
Sonora, CA — The Sonora Area Foundation and its two supporting organizations, the Irving J. Symons Foundation for Tuolumne County and The Symons Family Fund, have appointed Carey Haughy of Columbia to the Board of Directors of all three organizations.
Haughy has been a resident of Tuolumne County since 1989 and is Vice President and Geologist for Blue Mountain Minerals in Columbia. She is or has been on a number of local boards, including the Civic Advisory Board to the Sonora Regional Medical Center, an alternate to the Civic Advisory Board to Habitat for Humanity of Tuolumne County, and the Civic Advisory Board to Mother Lode Bank.
Foundation Board President Jim Johnson says, "The Board is pleased to have Carey accept our unanimous decision to join us as a new member." Johnson added, "She has an impressive record of community activity and we are looking forward to having her on the Board."
Haughy will be replacing Tricia Gardella of Jamestown. According to Ed Wyllie, Sonora Area Foundation Executive Director Gardella decided to leave the Board after one term to pursue personal, family and business interests.
Johnson commented, "We will all miss Tricia, who has been an active and thoughtful Board member throughout her five year term."
The nine members for all three boards are: Jim Johnson, Bill Polley, Gary Dambacher, Roger Francis, Carey Haughy, Pete Kerns, Bob Ozbirn, Tracy Russell, and Clark Segerstrom.
Sonora Area Foundation Executive Director, Ed Wyllie, writes a blog with more information about the Foundation you can view it here.