Sierra Thunderstorms Possible Through Friday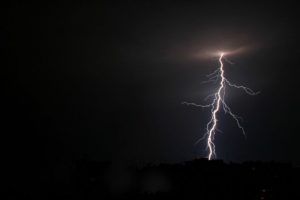 Lightning at night

View Photos
The National Weather Service says that isolated thunderstorms are possible in the Sierra Nevada on Friday afternoon and evening.
Monsoonal moisture has moved into the area from the south.
Isolated thunderstorms could include the threat of cloud to lightning, gusty winds and brief heavy rain.
The thunderstorm threat will come to an end by Friday night.