Democrats Pension Reform Bill To Governor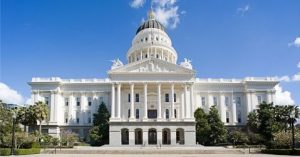 California State Capitol

View Photos
Sacramento, CA – The Associated Press says state Democratic leaders expect to release a pension bill package today. They say it meets the reform demands Governor Jerry Brown has been insisting on in order to sign the bill into law.

Senate President Pro Tem Darrell Steinberg says a vote on this bill is likely on Friday, the last day of the session.
The AP says Brown has been calling on a new workers system that includes a 401(k)-style plan. However, Steinberg says that's not included in the bill. Instead, he says the bill calls for pensions to be capped.