Hound Hunting Bill Passes Assembly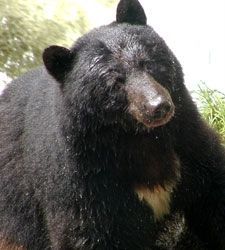 American Black Bear

View Photos
Sonora, CA — A bill that would outlaw the use of dogs to hunt bears and bobcats cleared a hurdle towards becoming law.
SB 1221 was approved in the Assembly yesterday with a 44-29 vote. It was mostly on a party line vote, with Democrats in favor and Republicans against. Tuolumne County is an area where this type of hunting is popular. Because of this, last June the Board of Supervisors sent a letter to state lawmakers in opposition.
In the letter, the Board argues that eliminating the use of hounds will significantly reduce bear hunting opportunities and the revenue the sport generates for the region. The county fears that there will be a loss of revenue, combined with an increase in the local bear population. Some municipalities have passed resolutions in support of the ban, including the Los Angeles City Council.
The bill has the backing of many national animal organizations, such as the U.S. Humane Society. On the other hand, many pro hunting groups are voicing out in opposition. SB 1221 now moves back to the Senate for concurrence, before moving onto Governor Jerry Brown. It is noted that the Senate previously okayed a version of SB 1221 with a 22-15 vote.