Moving Vote To Ballot Could Save Water Costs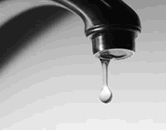 Water

View Photos
Calaveras County, CA – Calaveras County Water District (CCWD) Directors are reviewing a plan to move their elections and save money.

The plan is to consolidate district elections onto the statewide ballot in November as opposed to conducting a traditional special district mail-in election. Four district board seats are at stake.
CCWD General Manager Lynn Gentry says "The switch could save forty thousand dollars since mail-in elections cost the county. Gentry adds "If we can save that money it of course would help us and would help the rate payers, but there is one problem it would extend the terms of those four directors for one year. "
The Directors have until December to decide whether to make the switch.
Also, The CCWD is in the final stages of annexing Wallace Community Services District.  They say they are in the planning stages of annexing Fly-In Acres, per their request. CCWD says Blue Lake Springs had requested an annexation cost study, but that is currently on hold per their request.
The month's final board meeting is slated for August 30.