Many Local Roads To Be Sealed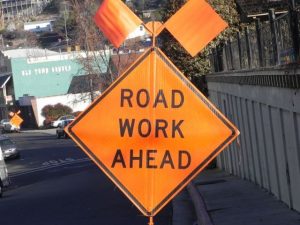 Road Work Ahead

View Photos
Sonora, CA – The Community Resources Agency of Tuolumne County announces several road work service areas. Scheduled to begin on August 8, asphalt rubber cape seal will be applied in two steps with 48 hours to a week between applications. During the two paving events, on separate days, driveway access and on-street parking will be impacted. Cars parked in the way of work crews may be towed at the owner's expense. The Contractor for this Project is Intermountain Slurry Seal, Inc. Of French Camp.
Affected areas include:
Monte Grand Heights
Roads affected: Monte Grand Drive, access to Mt. Hope Lane and Mountainside Drive will be limited at times.
Cedar Ridge
Roads affected: portions of Estralita Drive, portions of Keltz Mine Road and Madrone Circle. Access to Madrone Court will be limited at times.
Comstock Ranch
Roads affected: Comstock Ranch Road, Forest Lake Drive, Hardscrabble Court, Highgrade Lane, Mine Shaft Court, Pelton Wheel Circle.
MiWuk Pines
Roads affected: Conte Court, Keresena Court
Sonora Vista
Roads affected: Rafferty Court, Clouds Rest. Please use Starr King to and from Mono Vista Drive.
Poppy Hills
Roads affected: Poppy Hills Drive, Britta Court
Whispering Woods
Roads affected: Lambert Lake Road, Olav Road
Countryside Court
Roads affected: Countryside Court
Gibbs Ranch Unit 7
Roads affected: Martin Terrace Court, Lora Lane
Vehicular access to individual properties within the construction area will not be restricted during evening hours or for more than two hours during the operations. Since the pavement must be dry when the treatments are applies, residents of the streets listed above should limit use of lawn sprinklers to evening hours during this project.
For questions or concerns contact the Tuolumne County Community Resources Agency.