Calaveras County Holds A Parks-Apalooza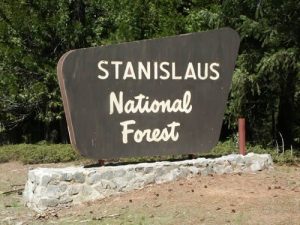 Stanislaus National Forest

View Photos
Arnold, CA — If you're looking for something fun to do this weekend how about heading out to one of the many Calaveras County Parks. The Calaveras County Parks and Rec Commission invites you to its Parks-Apolooza. The event is Sunday, August 5th from 2 to 6pm at the Sierra Nevada Logging Museum Amphitheater at White Pines Lake. Parks Officials call it a celebration of all the parks and recreation venues along the Ebbetts Pass corridor District 3.

Admission is free and includes live music by "Dyemusica" and the opportunity to talk with the people involved in these areas:


Arnold Rim Trail


Calaveras Big Trees State Park


Courtwright Emerson Ballpark


Ebbetts Pass Nat'l Scenic Byway


Feeney Park


Mokelumne Coast to Crest Trail


Murphys Community Park


Sierra Nevada Logging Museum


Stanislaus National Forest


White Pines Park
Commission Officials say come and learn more about all of the park and Recreation options right in your own backyard.
Click here for a map of the logging museum.