High School Softball Playoff Results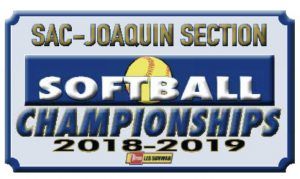 CIF Sac-Joaquin Section Playoffs

View Photos
Sonora, CA — One local team is moving on to the next round in the CIF Sac Joaquin Section Division IV softball playoffs, while another school's successful season came to a close.
Yesterday afternoon the 9th seed Sonora High Wildcats were defeated by the top seed Ripon by a final score of 4-0. It put an end to a successful season for the Wildcats who reached the playoffs for the first time in many years.
Meanwhile, second seed Calaveras High defeated West Campus, 9-4, and will now play third seed Casa Roble this Friday at 7:15pm at Arnaiz Softball Complex in Stockton.
Click here to view the full bracket.