Welfare Check Nets Drug Bust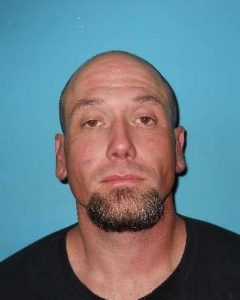 Glen Henneman

View Photos
Jamestown, CA — A look inside a parked car revealed the driver snoozing with a hypodermic needle on his lap, but that's not all deputies discovered in his vehicle.
On Tuesday afternoon, Tuolumne County Sheriff's Deputies responded to a call for a welfare check on a man asleep in his car on Nelson Road near Chicken Ranch Road in Jamestown. Behind the wheel of the Toyota Corolla was 34-year-old Glen Henneman of Modesto, who deputies had to wake up with a tap on the window.
A search of Henneman and his vehicle turned up heroin, methamphetamine, makeshift burglary tools, checkbooks, counterfeit checks and a driver's license not belonging to him. Sgt. Andrea Benson describes the tools, "He also had several sets of keys and had knives that were shaven down to use as a picking tool. So, those were the burglary tools that he basically had made."
Henneman was arrested for drug possession, possession of drug paraphernalia, possession of burglary tools, and making fictitious checks.